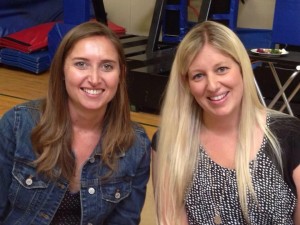 Destined For Grace founders, Rebecca Costa Smith and Lindsey Connolly, grew up in Santa Barbara, California. They share a passion to help the children of Haiti and raise the quality of life in their country.
The Non-Profit Corporation was established in July 2008 after seeing a need in Haiti. They have taken it upon themselves to do what they can in an effort to alleviate some of the burdens that the Haitian children face.
Destined For Grace is an organization whose goal is to aid the children of Haiti and provide them with love, hope and faith. Many children in Haiti do not attend school because of the extreme level of poverty in their country. Destined For Grace knows the importance of education in the development of a child and has made it their mission to provide a safe environment for children to learn.
Destined For Grace has established a school in Haiti to provided  a refuge for the children of Mirebalais. We are providing these children with an excellent education as well as opportunities for the future. Through donations and fundraising, Destined For Grace is able to educate, feed, and love the children of Mirebalais. We hope to inspire the children that attend our school so that they will want to pursue higher education.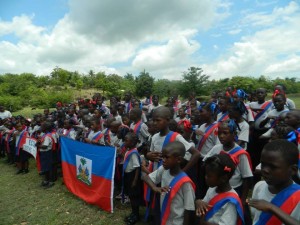 It is our desire that the school be self-sustainable. We are growing produce to feed the children while teaching them the process of cultivation. The school employs a full time staff of Haitian teachers and workers to run the daily operations and oversee the daily care of the children.
Please join Destined For Grace in an effort to provide these children with a brighter future.
Support Destined For Grace